Tuesday, Sep 22, 2020 2:00PM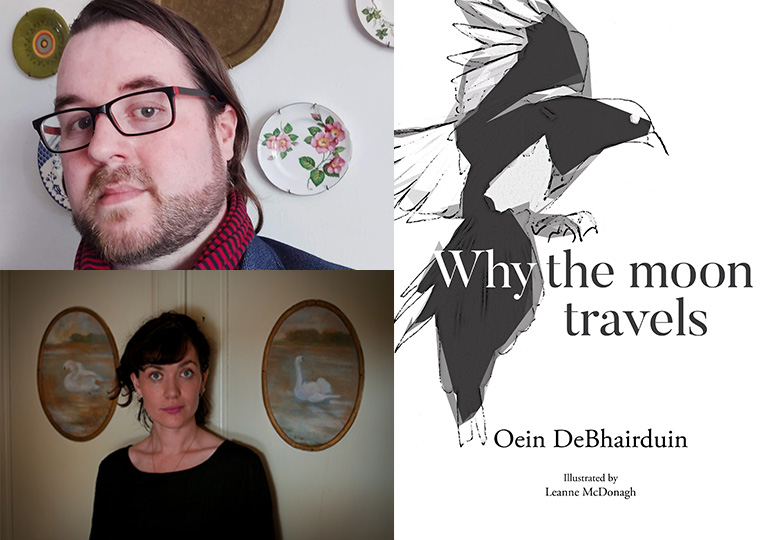 At Home with Irish Arts Center: Why the Moon Travels by Oein DeBhairduin
Celebrate the launch of Why the moon travels
Item details
Date
Tuesday, Sep 22, 2020 2:00PM
Name
At Home with Irish Arts Center: Why the Moon Travels by Oein DeBhairduin
Description
Presented by Skein Press in association with Irish Arts Center
Celebrate the launch of Why the moon travels by Oein DeBhairduin in conversation with Deirdre Sullivan. Why the moon travels is a collection of haunting tales rooted in the oral tradition of the Irish Traveller community. Collected by Oein DeBhairduin throughout his childhood, retold in his lyrical style, and beautifully illustrated by Leanne McDonagh.
 
Oein DeBhairduin is a writer, Traveller activist and cultural preservationist. 
Deirdre Sullivan is an award winning writer. Her upcoming book, Savage Her Reply is a retelling of The Children of Lir.
Notes
Irish Arts Center programming is made possible by friends and supporters like you. Please consider making a donation as a part of your reservation.
,
for