Wednesday, Dec 2, 2020 5:00PM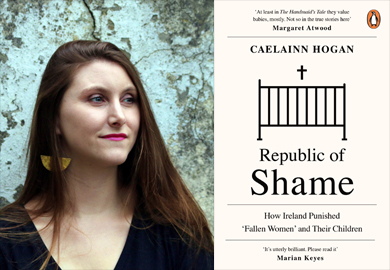 At Home with Irish Arts Center | Caelainn Hogan: Republic of Shame
Item details
Date
Wednesday, Dec 2, 2020 5:00PM
Name
At Home with Irish Arts Center | Caelainn Hogan: Republic of Shame
Description
5pm EST / 10pm Irish time
Join Caelainn Hogan, Irish journalist and writer, for a conversation about her first book, Republic of Shame, with moderator Ailbhe Smyth.
Republic of Shame explores and documents the ongoing legacy of the religious-run institutions in Ireland designed for "fallen women," and the impact that institutionalized concealment, punishment, and exploitation had on the women and children who went through that system, with many children born in these institutions sent to the US for adoption.
Musician Jess Kavanagh and poet Connie Roberts will join.
,
for